Safes
When it comes to protecting your valuables, you'll want to consider a safe. Don't leave your valuables sitting around waiting for an opportunist to take them. Don't give anyone an opportunity. Recognizing your needs is important before purchasing a safe. Many safes have special features for certain situations. We can direct you to the best safe for your needs.
Come and visit our store and view the most popular best-selling safes in our showroom.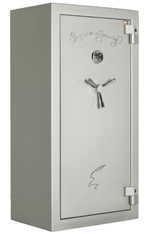 Wall Safes
Fire Safes
Burglar Safes
Depository Safes
Safe Repairs
Combination Changes
Visit two of our favorite safe manufacturers' websites at www.amsecusa.com and www.gardall.com.